Frequently Asked Questions
Many questions regarding our summer program may also be answered by downloading the detailed summer information packet below.

1. What makes Quest unique compared to other camps?
Quest Therapeutic Camps are designed to be a complete therapeutic experience for our campers. It is our mission to create fun, engaging programing for children that feels like a typical day camp experience, but with therapy infused into every aspect of our programming.
Our qualified staff have years of training working with children with special needs and utilize our proven Quest Therapeutic Model to help children in our camp to reach their carefully crafted, individualized goals.
We balance creating a safe, nurturing environment with consistent feedback and opportunities for growth in areas such as social skill development, emotion regulation, expanding their interests and athletic skill, and improvement in home behavior. We also have had three studies done on Quest that show our program is an effective treatment for children.
2. Is Quest the right fit for my child?
Dr. Jodie Knott takes time to learn about your child's current levels in a variety of areas related to his or her social, emotional, and behavioral functioning to provide recommendations if Quest is a good fit or not.
3. Does my child have to attend 3 consecutive weeks?
All of our research that demonstrates that Quest is an effective treatment program is based on attending a minimum of three consecutive weeks, with even greater goal attainment occurring for children attending for longer periods.
Dr. Jodie Knott can help a parent decide if an altered Quest program is possible and likely to still be beneficial for a specific child. It is also often possible to adjust this recommendation about consecutive weeks for return campers who are already familiar with the Quest Therapeutic Model.
4. Is it possible to add more weeks of camp in the middle of summer?
Yes! Every year we have had families add more weeks of camp. It is preferred that families register for all of camp that they plan to attend since we plan logistics related to programming months in advance, but we understand that some families make decisions after camp has started based on what they see their child deriving from the camp experience.
5. How do I talk to my child about camp since it is therapeutic?
None of our camp gear such as staff t-shirts say anything about therapy. We describe Quest Camp to our campers as a "friendship camp," where we are all (including staff) working on building new skills to help us feel better, build skills, develop friendships, and be a positive member of a team.
6. My child has never…(climbed before, liked the beach, gone camping, etc.). What if they are nervous or don't want to participate?
At Quest, we promote a culture that is positive, supportive and has a lot of large bonuses in place to help children feel ready to try new things and celebrate their successes.
Every year we have powerful moments where children build their confidence about new activities and skills they have developed. We also work hard to meet children where they are at and provide high levels of individualized attention to help them reach their goals.
Our programming is so varied that it is rare for us not to have the opportunity to work with all our campers on some area that is new and challenging for them.
7. My child has allergies. Is Quest the right fit for them?
At Quest, we try to help children access our programming when possible. For food allergies, we are a no peanut camp (with no peanuts or peanut butter allowed).
We do allow for children to have food products that are processed in a facility with peanuts and they can bring other types of nuts. Our campers do not share food. Dr. Jodie Knott can discuss specific questions related to your child's unique needs.
8. How do I pay for Quest? Will my insurance work?
Payments are connected to our registration link on the website. Quest does offer payment plan options. Please see our Insurance Information page which contains detailed information about how to access insurance benefits and other funding sources specific to Quest.
9. My child doesn't have autism. I am concerned this is a camp just for children with autism. Is this camp right for my child?
Dr. Jodie Knott screens all children to decide if Quest is the right fit or not. Quest is designed for children with mild to moderate social, emotional, and or behavioral difficulties. The majority of Quest campers have attention and social issues.
They typically have average to above average IQs and difficulties understanding social nuances. Most Quest campers do not have an autism diagnosis and those who do were previously diagnosed with Asperger's Disorder or are labeled with high functioning autism.
Children with autism in the highest functioning category are the only children who meet our criteria for being in the mild to moderate range for social, emotional, and or behavioral difficulties.
Dr. Knott often speaks with parents in more detail in regards to their child's specific needs and if camp is the right fit or not (both for children on the autism spectrum and not on the spectrum).
Download a detailed description of Quest's Camp services!
Download
Interested in learning more about Quest?
Email
jknott@questsolutionssocal.com
Office
5212 Katella Avenue, #104
Los Alamitos, CA 90720
Quest Therapeutic Camps of Southern California offer 7 weeks of summer day camps and rock climbing therapeutic social skills groups throughout the school year in Huntington Beach for children with mild to moderate social, emotional, and/or behavioral difficulties.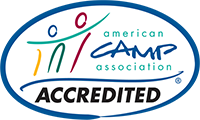 © 2017 Quest Therapeutic Camps of Southern California.